The affordable sleek and stylish monitor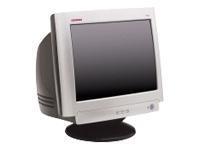 My brief history of computers starts out about 2000 years ago, at the begining of the abacus, a wooden rack which held two or three horizontal wires with beads strung on them. When these beads where manouvered around, according to programmed rules memorized by the user, all simple arithmetic problems could be done. The next step was an invention around the same time the Astrolabe,which was used for navigation.Then a more recent person who helped the invention of the computer was Blaise Pascal built the first digital computer in 1642. It did basic maths such as adding, it is rumoured that he built it to help his family who were tax collectors. The next person was , Gottfried Wilhelm who invented and built a computer 1694. It could add,multiply. Leibniz invention for the addition is till been used today !Thess early or primitive inventions made by Pascal and Leibniz where not commercially viable in that period , where frowned upon until a century later, when Thomas of Colmar created the first successful mechanical calculator that could add, subtract, multiply, and divide.
This was the fore runner of the computer, and the computer to days still rely on the same principles.
My experience:
After my computer monitor broke after one year of use I was determined to find a monitor that would last the full nine yards, and not break half way through like my previous monitor had done. My college has just revamped the whole of it IT/computer network six months ago, and had kitted the college out with a spanking new HP S 700 monitor. I was keen to get one of these monitors as I had used and experienced the monitor at college already, and appeared very durable and sturdy.
I'm use to using a variety of different makes and models of computer monitors but HP S700 monitor is well worth its money at just under £100 (if you look around you may even find it cheaper now).The monitor incorporated first class support, essential features and the high quality service you would expect from such a reputable brand as Hewlett Packard, at an reasonable and affordable price for value seeking custom such as my self.
What tastes like strawberries and cream;
The monitor displays detailed web pages and clean and concise text. It has a good screen quality however some colours and flesh tones appear slightly pale. In addition the monitor has an stylish black and grey case design, which has become an trade symbol of Compaq products. The main benefits of this monitor are that it has low screen glare, high contrast images and multiple controls. I found this monitor very comfortable to use as it provides flicker free images .Due to the size of the viewable screen it some how reduces the strain on my eyes when viewing the monitor., which has an knock on effect of reducing my tiredness when using the computer which has dramatically improved my learning capability and friendliness both at college and at home. The monitor allows easy setup and maintenance, furthermore the monitor allows you to quickly customize the display to your own preference, which on some monitors could not be done or would take hours to do. The monitor comes with a detailed and helpful user guide on CD rom which includes: setup guide, warranty and safety information
What smells like rotten eggs:
The only glitch with this monitor is that it has only three navigational buttons (and a power button).It is quite difficult to move around the various menus. If you are not to good with computer it is more of an trial and error experience. There are no words to describe the menu just small and relatively simple icons. So you either have to go looking for the user manual or go through a process of trial and error to find the icon you are looking for.
Extra information:
This monitor was produced as an economical monitor for mainstream business. It is marketed on the basis that the large screen enables multiple view, which increase productivity (all firms like to hear a monitor can increase its productivity) .The monitor is suitable for office software, such an internet and email application and word processing. However I find the monitor can work just as well at home.
Overview of product features:
Dimensions & Weight / Depth : 44.5 cm
Dimensions & Weight / Height : 43.2 cm
Dimensions & Weight / Weight : 17.2 kg
Dimensions & Weight / Width : 41 cm
Display (Projector) / Max Resolution: 1280 x 1024
Display Type : Display / CRT
CRT Type : Shadow mask
Width: 41 cm
Depth: 44.5 cm
Height: 43.2 cm
Weight: 17.2 kg
Viewable Size: 16"
Max Resolution: 0.24 mm
Dot Pitch / Pixel Pitch: 1280 x 1024 / 60 Hz
Video Bandwidth: 110 MHz
Image Colour Temperature : 9300K, adjustable, 6500K
Power Device : Power supply - internal
Voltage Required: AC 110/230 V ( 50/60 Hz )
Power Consumption Operational : 100 Watt
Power Consumption Stand by / Sleep : 5 Watt
Software Included : ColoReal, Driver
Service & Support : 3 years warranty
Service & Support Details: Limited warranty - parts - 3 years Limited warranty - parts and labour - 1 year - on-site
Min Operating Temperature : 10 °C
Max Operating Temperature : 35 °C
Humidity Range Operating : 20 - 80%